Many of us are familiar with the typical Europe vacation: spend a week or two in one of the "MUST SEE" cities like London, Paris, or Rome, get a hotel or hostel in the heart of town, and spend your precious time there "seeing the sites." This usually means an overload of tourist lines, an abundance of selfie sticks, and a swarm of local vendors trying to sell you a miniature model of whatever you just saw. Oh, and tons of crowds. Sound familiar?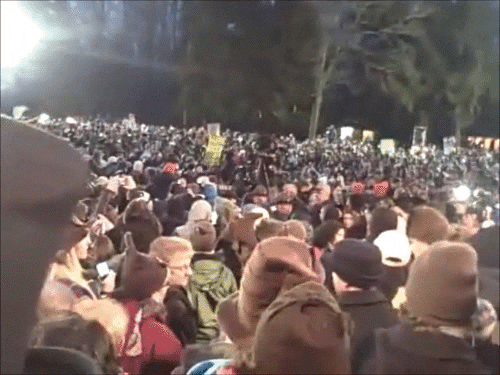 Now, there is nothing wrong with those cities (they actually are great and worth seeing) or with those activities, but not enough people venture out to some of the spectacular small towns that Europe has to offer. A lot of times these charming towns are not packed with tourists, offer breathtaking sites and great things to do, and are usually a wonderful size. And did we mention that small towns are incredibly romantic? Make a quick note of that, guys.
Here are our seven favorite towns in Europe:
1) Sintra, Portugal
Sintra might be lesser known than some other towns on this list, but it truly is incredible. Walking around this place gives you the feeling of being in a fairytale: a majestic castle, mysterious dark forests, and an enchanting garden. Honestly, if you've never heard of the place then google "Sintra Portugal" and look at some more pictures of the town and sites. Sintra has a mystical feel to it, and there are countless things to do and see there.
2) Zermatt, Switzerland
This is a gorgeous ski town at the outskirts of the Jungfrau region under the shadow of the Matterhorn. Honestly this place feels like Hooville at the base of Mount Crumpit (anyone agree?). Zermatt is the definition of a walking Swiss town- literally you have to leave your car outside of the city and be shuttled in. The best part of the day is when the town has darkened but the mountain peak shines a bright orange from the sunset (or sunrise), be sure to hike to a good spot to see it one evening. Check out this city if you want to ski/snowboard, go on nearby hikes for incredible views, or just enjoy walking around a beautiful village.
3) Eze, France
Eze is definitely worth seeing, even though it is the smallest town on this list. The village (and the resort there) is built into the ruins of a 16th century castle on the French coast, complete with narrow pathways, hidden stores and doors, and a spectacular view of the Cote d'Azur. If you like beaches, castles, and beautiful views, then this is your spot, and if you take your significant other to stay in the Chateau Eza, you'll probably win the romantic-of-the-year-award.
4) Bruges, Belgium
When people ask us where they should go in Brussels, we usually tell them to just spend the day in Bruges (no offense, to any Brussel-ites reading this). Bruges is another incredible romantic walking town and medieval village, with a beautiful river cutting through the center. Be sure to check out the park and windmills, climb the tower, and don't leave without going to the Basilica of Holy Blood. But be warned, this place can have many tourists in the summer.
5) Varenna, Italy
If you haven't heard of Lake Como yet, there's a reason it is worth seeing. The picturesque lake has dramatic scenery in every direction you look, as well as upscale villas and celebrity vacation homes (George Clooney, Richard Branson, etc). There are a number of towns lined on Lake Como's shores, but we like Varenna because it is smaller and less crowded than some of the bigger ones like Como or Menaggio. But really, you can't go wrong as long as you spend time on the majestic lake.
6) Salamanca, Spain
The "Golden City" is a bit bigger than some of the towns we've mentioned, but it is a fantastic day trip from Madrid if you have the time. Salamanca is a well-preserved (UNESCO World Heritage Site) ancient university town with an incredible center plaza, cathedral, and more. It's a great place to visit if you're in Europe during Easter for Semana Santa or, if you're in the city in December, Nochevieja is one of a kind. While there, make sure to check out the Plaza Mayor, the Casa de las Conchas, the Cathedral of Salamanca, and the old Roman bridge (pictured above), which was built in the first century.
7) Reine, Norway
This place is profile-pic worthy. Incredible mountain views, the Northern Lights in the winter, and an overall just stunning landscape make this town the perfect way to round out our list. It's definitely a tough destination to get to, and freezing cold in the winter, but a great place to escape the bustle of everyday life and simply enjoy natural beauty. If you go, don't leave without hiking one of the mountains for a wonderful view of the city and its surroundings.
This completes our list for seven amazing towns in Europe! Pack your bags and go check them out. Do you think a different town belongs in this list? Feel free to comment below, or share with friends. If you want to see other favorite spots, or if you want to see our favorite restaurants, bars, and more within each of these towns, be sure to download Rayka on the App Store in June!
Photo Credit:
1) License: (license)
photo credit: Michaela Loheit Pena Palace via photopin (license)
2) photo credit: Guillaume P. Boppe 20170226-07363655-253.jpg via photopin (license)
3) open source
4) License: (license)
photo credit: Loïc Lagarde Brugge at dusk via photopin (license)
5) photo credit: Richardo V via Flickr
6) photo credit: Jose Luis Cernadas Iglesias via Flickr
7) photo credit: http://www.hotelroomsearch.net/city/reine-norway via http://www.hotelroomsearch.net/im/city/reine-norway-7.jpg